Paddle board rental
Looking for fun? Rent a paddle board next to the Westerpark and SUP your way into Amsterdam.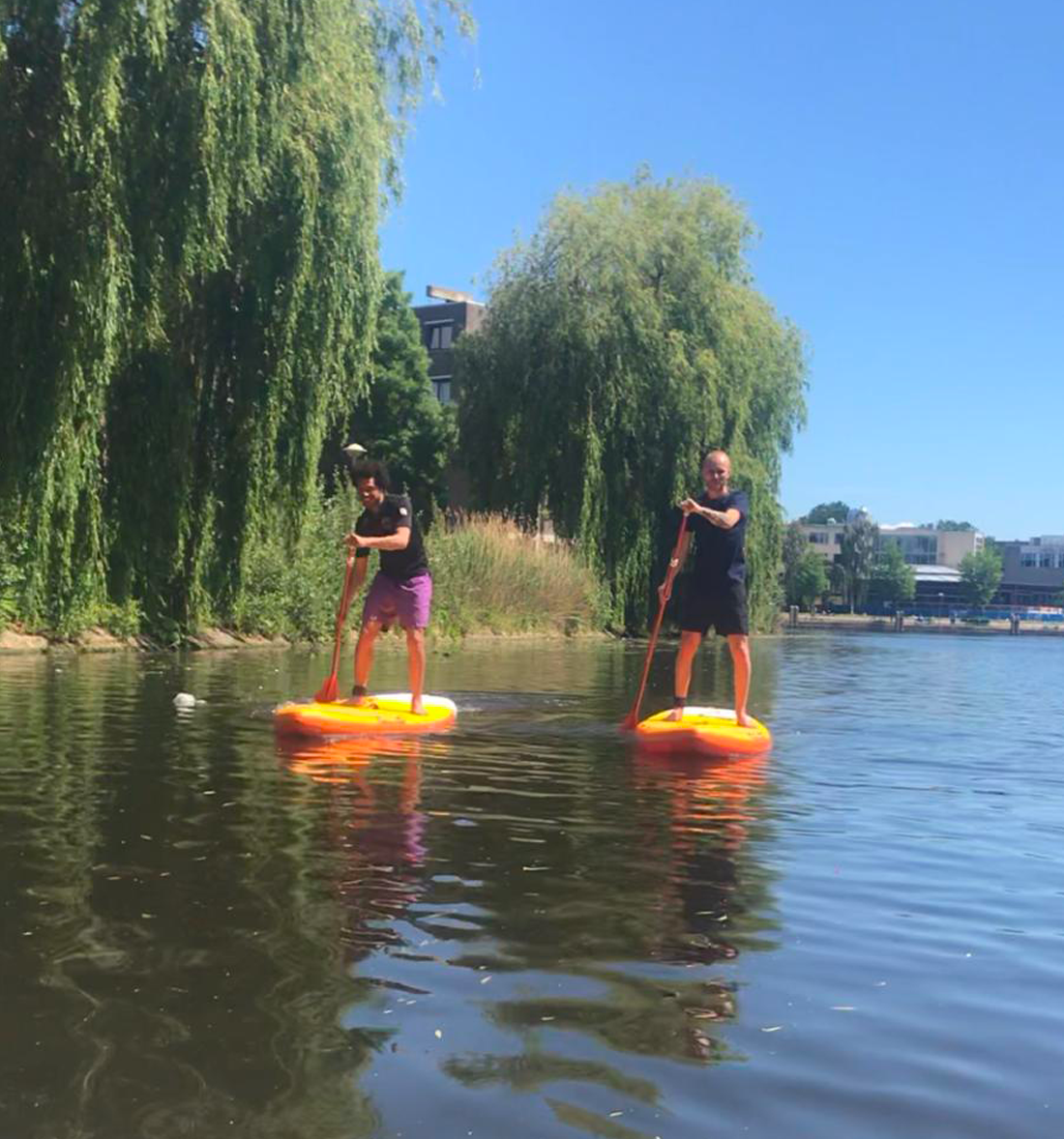 Starting from € 12,50 per ride
Go for 1H, 2H or 4Hours
Fun to do with friends, family and co-workers
Douches en toiletten aanwezig (tijdelijk buiten gebruik i.v.m COVID-19)
All you need is a swimming certificate
SUP verhuur groepen
Contact information
Want to sup your way through Amsterdam? You can find Sup West next to the Westerpark. Pretty relaxing and a nice way to see Amsterdam from another point of view. 06 51759376.